You've just spent $288,700 on a new home. Suddenly you discover that your wife is sick, the bank won't refinance your property and the insurance company refuses to pay to correct the situation. What's your problem? MOLD!!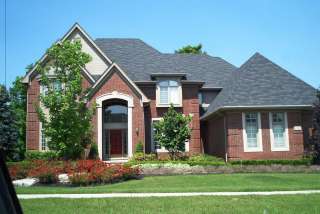 On an almost daily basis reports and news stories abound about the deleterious effects of mold in your home. If you're not already fully convinced of this we invite you to visit our Health page where we've accumulated a few articles that dramatically show the health and financial problems associated with mold growth.
What's the least expensive solution to the problem? "Kill it before it multiplies!" "An ounce of prevention is worth a pound of purge."
With this simple philosophy in mind WonderChem, Inc. researched solutions for inhibiting mold growth in two primary areas.
On cellulose bearing materials such as wood and drywall.
On hard surfaces where moisture accumulates such as tile and grout.
In pursuit of the goal WonderChem created patent-pending solutions that effectively prohibit the growth of mold.
The Preventex® Wood Preservation System treats wood so that the preservative solution becomes part of the wood. The preservative is sealed into the wood by the topcoat so that is cannot leach out. Wood treated by this system is stronger and more resistant to microbial attack than any other currently available treatment method.
Move your mouse over the image.
In addition to wood, WonderChem also provides mold solutions for tile and grout, exterior siding and other non-cellulose bearing materials. These products are based on advanced water-born urethane resins that effectively repel moisture from the surface.
The Preventex® Systems are safe for home use in areas that are frequented by people. All components that are exposed on the surface are made with materials of low toxicity, including food grade components. Low VOC's enable them to be applied in any jurisdiction. All surfaces treated with Preventex® products are safe for use around children and pets.
In The News
Preventex Technology has made it into the media! Check out this article at the Franklin Favorite.
Two articles were also written by the Bowling Green Daily News but have been dropped by their server.